Jockstrap & Taylor Skye announce new album 'I<3UQTINVU'
September 12, 2023
Jockstrap & Taylor Skye have today announced I<3UQTINVU, a fully remixed version of the Mercury Prize shortlisted 2022 album I Love You Jennifer B, set for release on 3 November its lead single 'Red Eye' (feat. IAN STARR) is out now. I<3UQTINVU will be available on standard black vinyl and on limited edition red vinyl, complete with a rose-perfumed inner sleeve. Orders from the Rough Trade Webstore will also receive a signed poster. Pre-order I<3UQTINVU .
 The remix record is the brainchild of Taylor Skye, who was making multiple versions of the album's original tracklisting to stay inspired during the writing of I Love You Jennifer B. The guest features on the remix record range from Ersatz, who inspired Skye to make music many years ago to IAN STARR who he only connected with online a few months ago. 
Skye explains more about I<3UQTINVU, saying, "Some of these remixes are almost three years old and some are only six months old. I made most of them really quickly, in a day or so. It keeps me sane to do this whilst mixing the album. I don't really remember making them. It's like eating too much and then throwing up and this is what comes out. It's a weird feeling but also really fun. I felt very happy making some of this music and live it will be quite the show."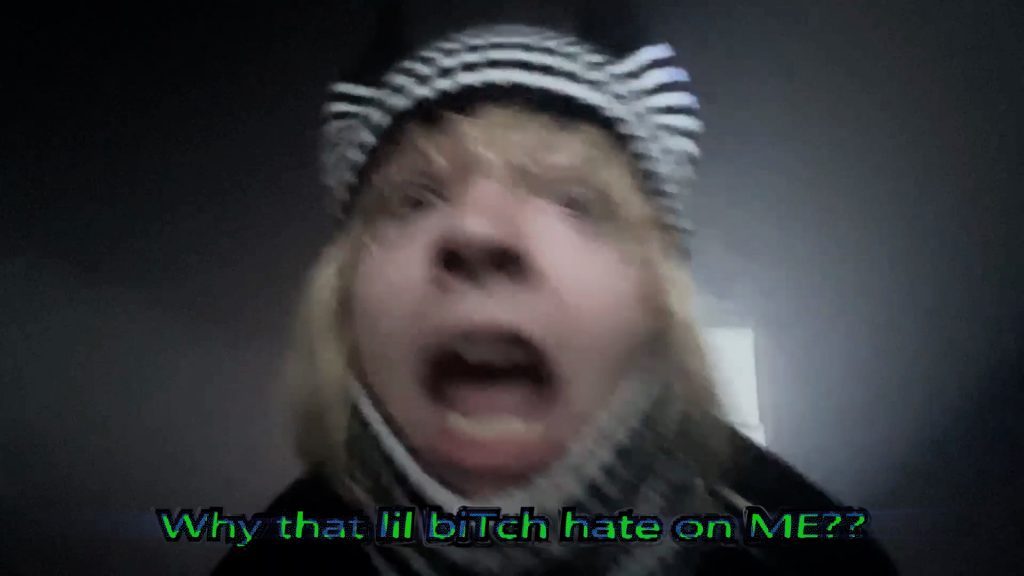 Watch the video for Red Eye ft. IAN STARR. Out now.
Jockstrap (Georgia Ellery and Taylor Skye) will headline Barbican Hall on 13 and 14 December, with both dates sold-out months in advance. The band also sold-out their entire UK & North American (their first time visiting) tours late last year – including London's Village Underground which was awarded 4* by both The Guardian and The Times – and another run of shows in the spring this year, including Heaven in London which was met with more rave reviews. Jockstrap headed to Australia and Japan for the first time in 2022, with further dates in North America, Europe and festivals scheduled throughout the rest of this year.
Pre-order I<3UQTINVU HERE
See Jockstrap live in 2023:
20 Sep | The Fonda Theatre, LA
21 Sep | Music Box, San Diego
23 Sep | Life Is Beautiful, Las Vegas
25 Sep | Crescent Ballroom, Phoenix
27 Sep | Marquis Theater, Denver
28 Sep | Soundwell, Salt Lake City
1 Oct | Portola, San Francisco
21 Oct |Ill Points,  Miami
23 Oct | Terminal West, Atlanta
24 Oct | Toulouse Theatre, New Orleans
26 Oct | Empire Garage, Austin
27 Oct | White Oak Music Hall, Houston
28 Oct | Deep Ellum Art Co, Dallas
6 Nov | Classic Grand, Glasgow
7 Nov | New Century, Manchester
9 Nov | Paradiso, Amsterdam
10 Nov | Grand Salon, Brussels
11 Nov |  Sonic City Festival, Kortrijk
14 Nov | Vega, Copenhagen
15 Nov | Saalchen, Berlin
17 Nov | Exil, Zurich
18 Nov |Bellevilloise, Paris
13 Dec | Barbican Hall, London SOLD OUT
14 Dec | Barbican Hall, London SOLD OUT